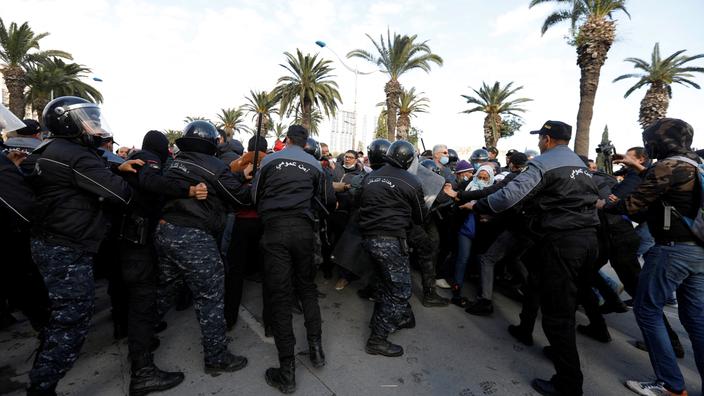 A Tunisian judge has sentenced nine jihadists to death in 2016 for killing a soldier in west-central Tunisia, local media reported on Saturday.
Despite being banned in Tunisia for more than 30 years, justice continues to impose the death penalty on the accused. On Friday, a Tunisian court sentenced a 15-year-old man to 32 to 44 years in prison for assaulting a soldier.
On November 5, 2016, a young army corporal, Syed Khoslani, was found beheaded at his home in Mount Makhilla, near the hideout of Falange Oqba, the hideout of al-Qaeda's local branch in the Islamic Maghreb (AQM). Ibn Nafa. The Islamic State (IS), a jihadi organization, has claimed responsibility for the killings.
Since 2012, security forces have been monitoring armed militant groups located in the mountainous areas of the country, especially in the Mghilla and Chaambi Mountains, in the Kazreen region. Many jihadists, some of whom have fled, are being prosecuted by Tunisian courts for engaging in "terrorist" activities.
In 2020, after President Guiz Syed murdered a 29-year-old woman found in a ditch on a highway connecting Tunis, she questioned the ban on the death penalty, saying she was in favor of using this type of punishment. A residential area. This position of the President has been severely criticized by many NGOs.
See also – A French general warns of jihadi epidemic and the rise of anti-French rhetoric in Africa